All you Football followers. Play THE FASTEST FINGER FOOTBALL designed and developed by Nextwave Multimedia and you could get to join at FCB and see your dream come true!
Nokia brings you an exciting, once in a life time opportunity to fly to Camp Nou!


From 7th june to 29th june Gaming stalls will be set up across major cities in malls, colleges and corporates! Its definitely going to be the Fastest FOOTBALL M-A-D-N-E-S-S!!!
Don't fret! The bluetooth based Multi- player game is easy peasy!
Designed for Microsoft, Each player will be given a Nokia Lumia 630 connected to each other's device with Bluetooth.
Each player gets his turn to score while the other defends.
The one scores the maximum goals within 60 seconds will get his name up on the city-based leader board and will stand eligible to fly to Camp Nou!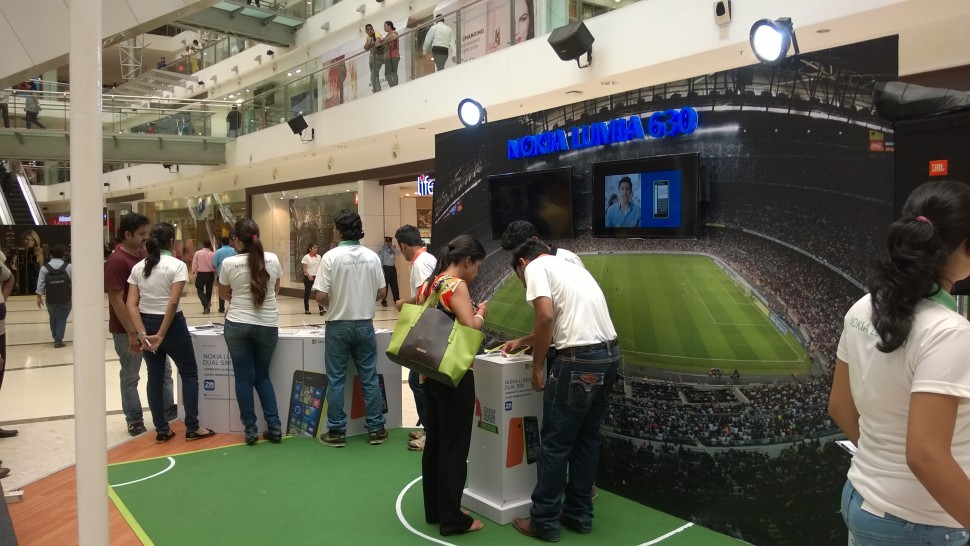 Where can you contest?
7th and 8th of June
Chandigarh – Paras Down Town Mall Chandigarh
Mumbai – Oberio Mall
Kolkatta – South City
Chennai – Phoenix Marchet city
14th and 15TH JUNE
Jaipur – Pink Square Mall Jaipur
Cochin – lullu mall
Patna – P&M Mall Patna
Pune – Phoenix- Viman Nagar
21st and 22nd June
Ahmadabad – Alpha 1
Lucknow – Wave Mall Lucknow
28th and 29th June
Indore – C 21
So get set, flick your finger and play the Fastest Finger Football!