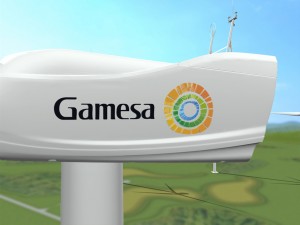 It all began with a stereoscopic 3D animated video presentation for Ashok Leyland when they launched their revolutionary range of U-Trucks. Soon followed another one for Leyland Deere for the launch of their backhoe loader. By word of mouth, the good word about our expertise in creating 3D and video based stereoscopic presentations soon spread. With clients recognizing the impact that a stereoscopic presentation could create on their audience, we were again assigned one by the events management organization, Aura for their client Gamesa Corporation's new model of wind turbine, G97.

By now, we were deep into this exciting technology, so when the client said that the final AV would be approved by Gamesa Spain, who are used to nothing less than world class quality which we were also to deliver, we were not fazed.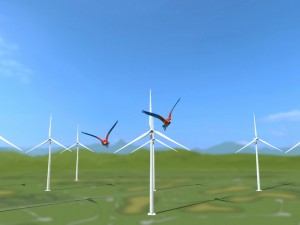 The seven-minute video presentation on Gamesa's new product was highly technical, showing the inner workings of the turbine's gear box, transformer, blades, etc. Even while visually communicating the distinctive features of G97, we created a lyrical effect, with flowing camera movements, lighting, environment, etc.
The open source 3D software 'Blender' was used to create this 3D animated stereoscopic video.
It was projected at Gamesa's stall at the recently held Wind Power India event at the Chennai Trade Centre.