Nokia's latest Asha 501 Dual SIM comes preloaded with games and Apps from Nextwave.
Comicshead, Snooker and Speed Racer are pre-loaded in the device.
Nokia expects to sell millions of these devices which translates into
millions of ready users for our content.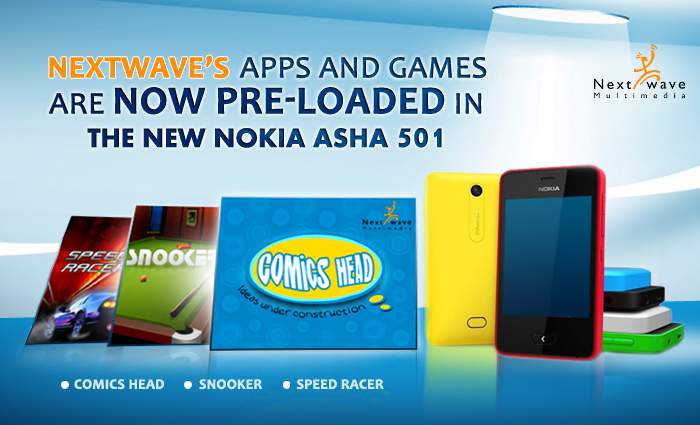 The Asha 501 comes with Stand out six bold colours.Nokia says the scratch-resistant
glass screen and changeable covers stand up to life. And the battery will keep you
going with up to 26 days of stand-by time.