Fun Chess is a challenging, addictive and fast-paced game. The aim of the game is to attack the invading enemies, and defend your player, a knight, and your territory from them. There are two play options: Fun Play & Challenge  Play.
The upgraded version contains 30 levels, loaded with action and fun. The classy graphics and a range of newly added features make the game all the more interesting, and exciting.
Features include: Fortune Wheel, Fire Ball & 3D perspective game play.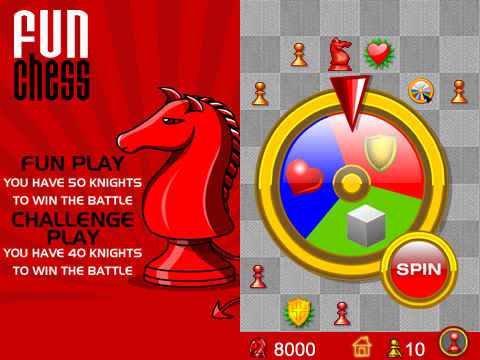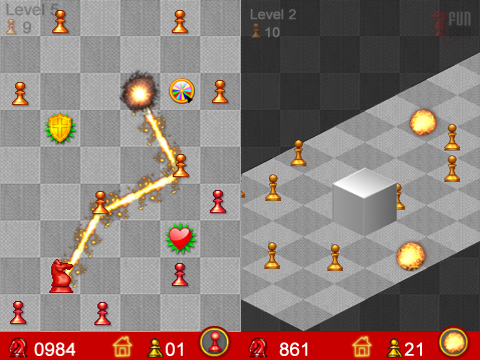 Check out the above video to have a glimpse of the game play.