Conventionally, there has been a notion that men are more successful than women
when it comes to tough sports like cricket. Boost wanted to debunk this myth and emphasize
the fact that it is stamina and skills that make a winner, and not the gender.
In association with WCC3 – the world's No.1 mobile cricket game, Boost has come up with
`Boost: Game Stamina Ka' – a mixed cricket challenge where participants battle a men's squad with an
all-women squad to prove that regardless of gender, it is sheer stamina and skills that bring success.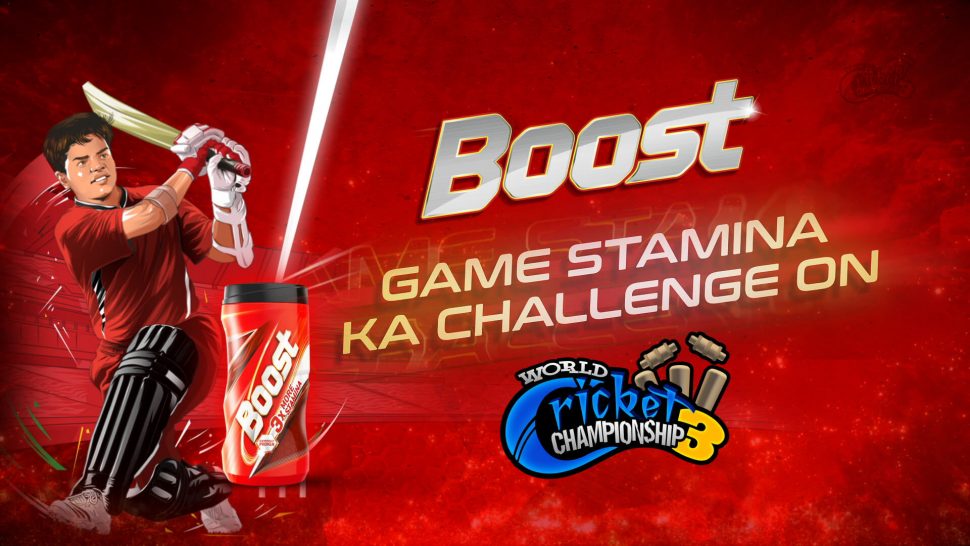 `Boost: Game Stamina Ka' is a 7-week challenge starting 8 March 2022. Participants are required to play
for Boost Women's team and compete against any national men's team and post their wins on the weekly
leaderboard. Each week, the winners of top 3 positions in the weekly leaderboard will be awarded the weekly prize which is in-game virtual currency – 100 Platinum coins for the first winner, 50 Platinum for the second and 25 for the third.
Powered by WCC3's superior graphics and gameplay, 'Boost: Game Stamina Ka' is an exciting, engaging
and rewarding experience that underlines the significance of stamina in a most compelling manner.
https://www.exchange4media.com/marketing-news/boost-addresses-gender-prejudice-through-its-mobile-cricket-game-118991.html
https://www.businessworld.in/article/Boost-Addresses-Gender-Prejudice-In-Its-New-Cricket-Game/11-03-2022-422613/
https://bestmediainfo.com/2022/03/boost-addresses-gender-prejudice-through-release-of-boost-game-stamina-ka/