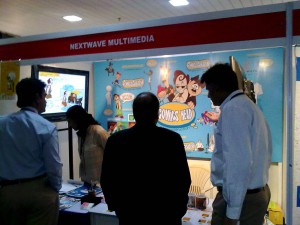 Comicshead has been under development for nearly 3 years now. We had to put it on hold several times for lack of resources.
We are glad we could finally show it in an event and get feed back from people. We are working on the feed back and are launching it shortly.
The response has been very good!
The site http://www.comicshead.com has been live for a few months now for us to test and fine tune our business model.