Red Bull M.E.O is the world's largest Mobile Esports Open competition. Open to all participants (above 16 years), it serves as a great platform for aspiring mobile gamers to come into contact with Esports professionals in a level-playing field. The champions will enjoy the coveted status of being acknowledged as the best mobile Esports gamers in the country, besides enjoying many other payoffs.
The Season 4 of Red Bull M.E.O, starting October 2021, is bigger and better than ever, with players from 30 countries competing to prove their mettle across a series of mobile games.
World Cricket Championship (WCC2 & WCC3) figures among the gaming titles of Red Bull M.E.O Season 4 held in India and Sri Lanka.
In India, the qualifiers will run for 48 days on both WCC2 and WCC3. Winners of the daily qualifiers will progress to the play-offs. A total of 96 players (48 from WCC2 and 48 from WCC3) will participate in the play-offs, which will be conducted on WCC Rivals.
Here's wishing all participants good luck and great gaming.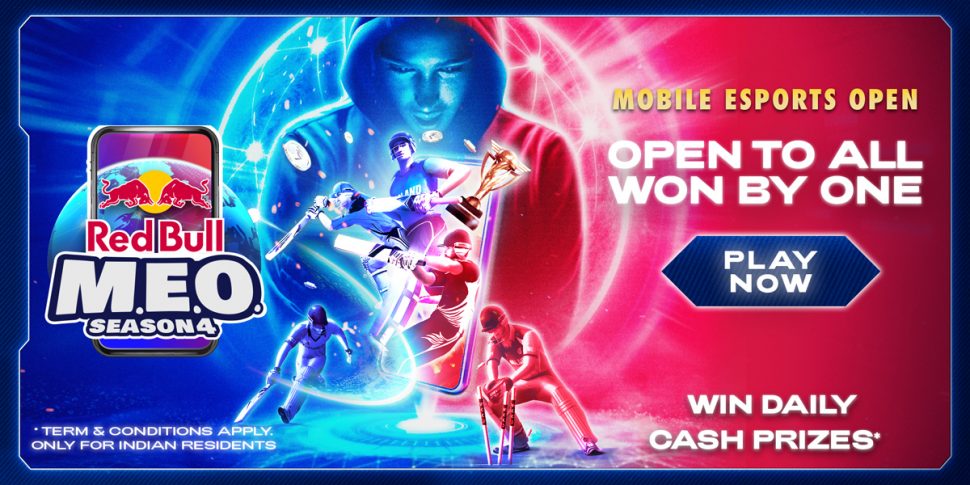 https://www.redbull.com/in-en/everything-to-know-about-red-bull-meo-india
Red Bull Mobile Esports Open Season 4 Dates, Prize and More Revealed (ign.com)