Hello there users!! Comics Head's next version 1.6 is now available for iPad. This version is packed with exciting new features like:
– New Themed Art Assets! (Office, Leaves, Fairytales, Musical Instruments, Vehicles and Landmarks)
– You can create and save your own Templates.
– More in-built Templates for you to choose from!
– Apply Filters for selected objects.
– Make your speech bubbles colorful!
– Import and edit images from Facebook, Flicker and Instagram.
– Edit your creation on other compatible applications (e.g. Instagram).
You sure don't want to miss this!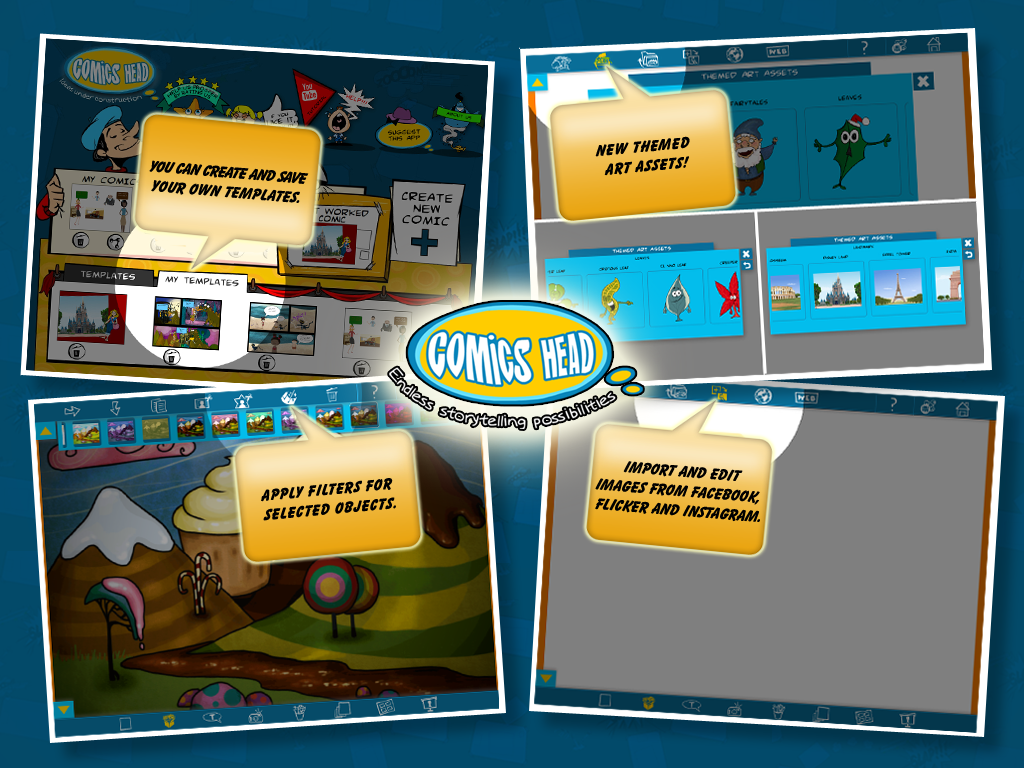 The App is an easy to use self publishing tool and can be used to create storyboards, fun stuff, even business
presentation or art!
Coming soon on iPhone.