Now tell stories and share your experiences in a visually compelling format with our latest version Comics Head 1.6 for iPhone. This version is packed with exciting new features like:
– New Themed Art Assets! (Office, Leaves, Fairytales, Musical Instruments, Vehicles and Landmarks)
– You can create and save your own Templates.
– More in-built Templates for you to choose from!
– Apply Filters for selected objects.
– Make your speech bubbles colorful!
– Import and edit images from Facebook, Flickr and Instagram.
– Edit your creation on other compatible applications (e.g. Instagram).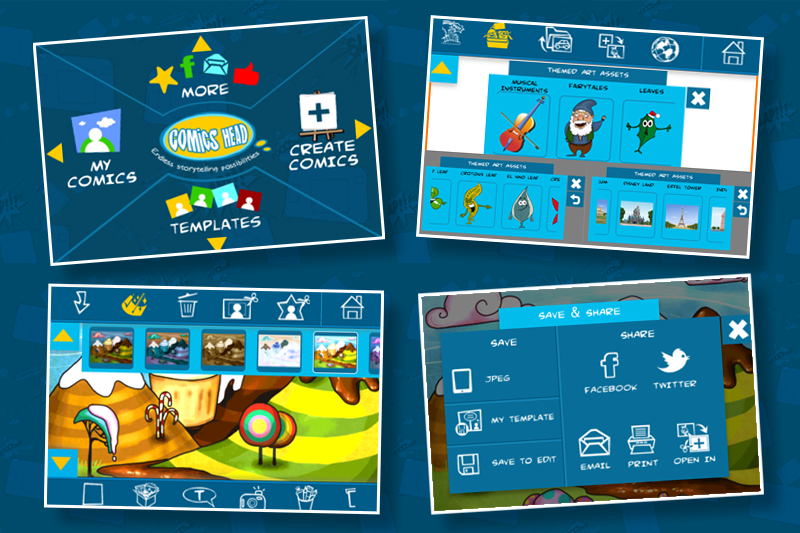 You sure don't want to miss this!
You can now download Comics Head's latest version for iPhone from here.