It was incredible for us to be a part of the Bangalore Comic Con 2013. The two day event gave us a great experience as we got tremendous response from the loving Bangalore crowd. We are proud and happy to mention that our stall was the only one to exhibit an application. Comics Head was widely welcomed and we were frequented by the audience of all age groups, 5 – 50 yrs.  Businessmen, filmmakers, storytellers, artists and non-artists and others from various walks of life found Comics Head to be a very interesting, appealing and entertaining application.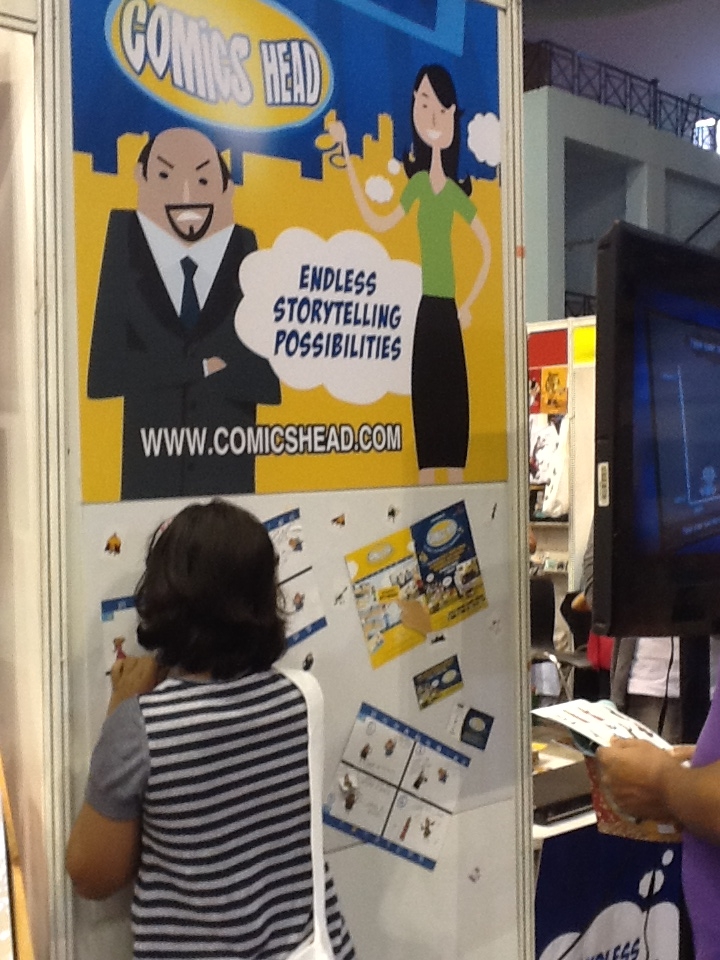 The exuberant younger crowd of school and college goers responded to our promotional comic stickers, with great zeal. We express our gratitude to the Bangalore Comic Con for giving us a great opportunity to be a part of the wonderful event. We also express our thanks to the energetic audience, most of them who downloaded our App on the spot and gave us worthy reviews, which helps us improve and keep Comics Head going.
Visit our Gallery and share our joy of being a part of Comic Con '13.
To know more about Comics Head, please visit:Â http://www.comicshead.com
Download Comics Head's latest version 1.6 on :
Download for Android from: